Jax Vineyards Visits The Inn
November 29 2023 | 6:30 PM
601 Rosemont Ringoes Rd., Sergeantsville, NJ 08559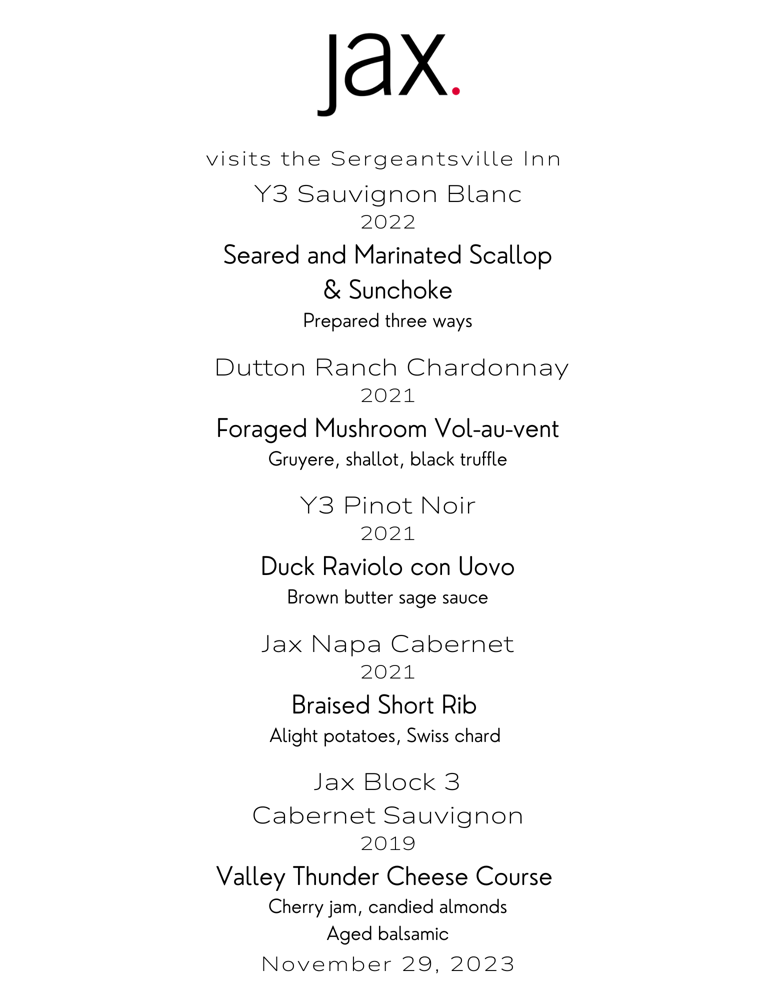 On November 29th, we will be joined by Jax Vineyards for a five-course tasting dinner. Jax has been a fixture on our menu since we opened and a favorite at that. We are thrilled to have them join us for an evening filled with wonderful food and wine.
Jax is nestled in Calistoga, California - right in the heart of Napa Valley. In 1996 brother and sister team, Trent and Kimberly Jackson, collaborated with their vintner father to create their first label. Over time they carved their path by focusing on the unique terroir of their family vineyard.
Menu details will be coming soon, so be sure to check back! Tickets will be $155 per guest before tax.